Car PPF By Detailify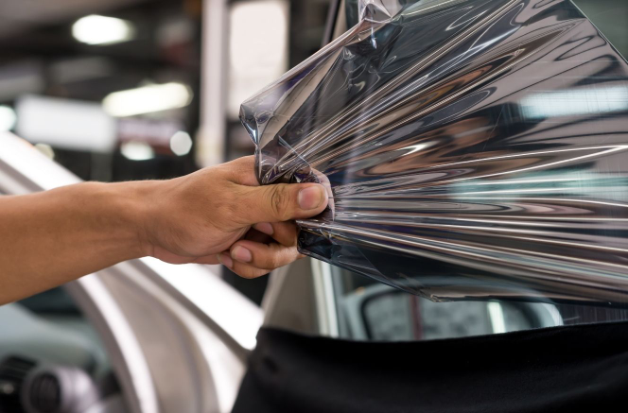 At Detailify, we want to give you as many options as possible, especially when it comes to protecting the investment you've made in your automobile. Not only can we make your vehicle's paintwork and trim look better than ever, but we also offer you a wide selection of ways to keep it looking that way and to prevent further damage like a professional PPF application.
Waxing and other polish products work well but must be reapplied periodically. Ceramic coating is another excellent choice - it lasts much longer, and offers very robust, hydrophobic protection for your paint.
But if it's protection you're after, you absolutely must consider a paint protection film.
Paint Protection Film For Your Automobile
At Detailify, we offer this newest technology in automotive beautification and protection with several levels of coverage, depending on your needs and wants. In all cases, our trained technicians will apply custom cut panels of the industry-leading protective film to your spotlessly clean paint. All air bubbles and imperfections will be smoothed out, and any needed adjustments will be made before allowing the adhesive to "grab" your car's paint.
The result will be a glossy, clear finish that looks like the finest clearcoat and behaves like a bulletproof vest for your vehicle's finish.
While these clear films are thin enough to appear invisible, they are thick enough and tough enough to protect your car from the punishment that is Southern Ontario driving.
Levels of Protection
Front only - the so-called "clear bra". Remember the black vinyl bras everyone had in the early 90s? Imagine that area of your car, protected by an invisible area. The vast majority of stone chips happen to the front of the vehicle, and a clear bra will go a long way to ensuring that your car's front end repels rocks and other road debris.
Clear bra plus "splash zone". The frontal area is covered by the clear bra and the rest of the hood, fenders, and the rocker panels. This level of protection is ideal for cars that see three or four-season action because it covers the part of the car most likely to get covered with the caustic slop we use for snow removal here in Toronto, which is really, really hard on your car's finish.
The "Whole Enchilada". Every painted surface of your car will be protected with the maximum achievable level of coverage while still allowing your paintwork to shine through. There's no maintenance - every. You just wash your car. The protection and sheen provided by paint protection film will last longer than any wax, polish, or even ceramic coating.
If it's paint protection film you're after, you can trust the trained, experienced technicians at Detailify. We offer a lot of great products, but the thing we really sell is customer satisfaction. Book an appointment today!