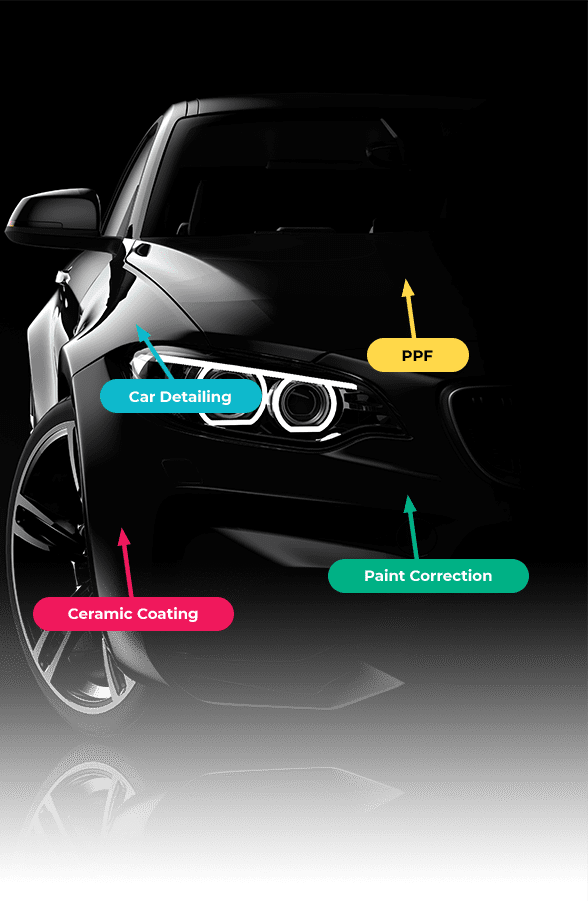 About

Detailify

At Detailify, every car that comes through the door is special. It doesn't matter what kind of car it is, how old it is, or how much it's worth. Regardless of these factors, we know that every car is valuable to its owner, and we strive to ensure that everyone who trusts their car to us gets the treatment they deserve.

In our new, state-of-the-art shop, you'll find Toronto's most committed staff. Our founders have made their names detailing cars in this city, and we understand both the community and the climate. You won't find a more knowledgeable group anywhere in the GTA.

Challenges? This city sure has them. We've got blistering hot summers, which rain UV down on our rides. We've got freezing cold winters, with salt and other chemicals assaulting our vehicles from beneath, and 24/7/365 traffic kicking up dust, stones and other debris attacking our paint from above.
Detailify offers a full range of services, including full interior and exterior detailing, paint correction, buffing and polishing, ceramic coating, and headlight restoration. For the ultimate protection, we do partial and full wraps and application of Paint Protection Film. Whether you're trying to protect your paint from the harsh conditions of the Gardiner Expressway, or fix scratches made by airborne particles on the 407, know that Detailify's got you covered. We'll treat your car like it's our own. We love our rides, and we know that you do, too.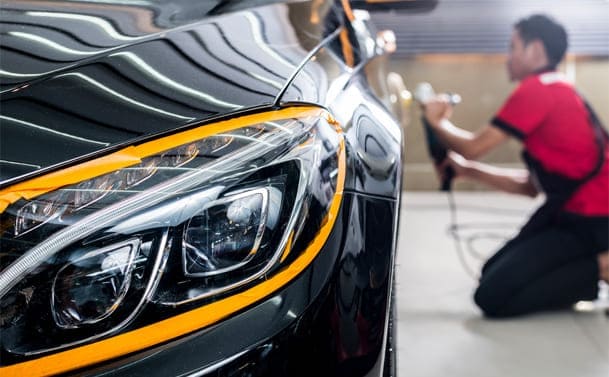 Whether you drive a lifted pickup or a lowrider, classic muscle or carefully tuned import, you want it to look & feel its best, inside and out. A detailing service from Detailify will keep you happy with your car, and keep your car healthier. The next time you search for 'car detailing near me,' think of us!
Regular detailing service not only keeps your car looking good, but preserves its value by keeping it clean, tidy, and protected from the elements.
Our technicians are trained in the use of all the products we use, and they're experienced with all types of cleaning. And they all have skills that can't be trained - an eye for detail (no pun intended), and most importantly, everyone at Detailify believes that our customers should be completely thrilled with their cars when they leave our shop.
We use every tool at our disposal, and modern cleaning products and techniques, for basic car detailing, which we consider to be the foundation of our business. But the most important tool in our kit is unparalleled attention to detail. That's why we've called it Detailify. Contact us online to schedule an appointment today, and find out for yourself!